1A Allen Ave. Allenhurst, NJ 07711 | Phone: (732) 531-2700
Town Events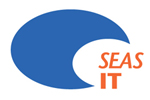 Team Gov Invitational 5k
Run/Walk
Saturday July 18th | 8:30 AM | Allenhurst, NJ
Fast, Flat, and Beautiful! This certified 5K course highlights Allenhurst's magnificent ocean views, charming business district, and its "Gem by the Sea" distinction. Race proceeds benefit Seas It – a recognized 501(c) 3 NJ nonprofit organization. Seas It promotes recovery through recreation for cancer patients. Seas It provides the resources to help cancer patients shift their focus from illness to wellness. Seas It bridges the gap between the patient and his or her individualized activity.
Awards for the 1st place male and 1st place female finisher, the top three cancer survivors, and the top three Allenhurst residents.Seas It's 2014 5K Winning Times: 1st Place Male: David McLaughlin Jr., 17:36.9, 1st Place Female: Sheila O'Grady, 20:11.5
Registration Fees: $30 up until July 18th. $40 day of race.
For more information about Seas It and their work, visit seasit.org